Enhance Patient Care and Increase Profitability
StreamCare is the easiest and most profitable way to dispense medications to your patients. By leveraging technology to solve the issues prevalent in the industry, StreamCare brings a reimagined approach to physician dispensing.
"Trust is #1 in my book when it comes to business relationships. StreamCare has earned my trust by delivering on every level - transparency, compliance, customer service, and financial performance."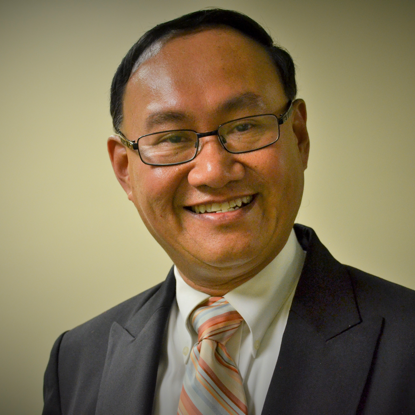 "We've worked with multiple dispensing companies over the years and StreamCare is by far the best....easy to use, great service, and improved profitability. They've earned my recommendation."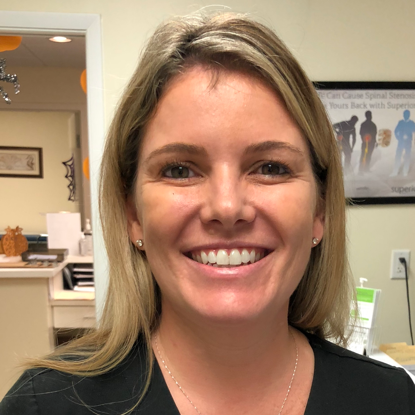 "Hands down my favorite company to work with. I used to dread the dispensing process with our old company. I'm so glad our practice made the switch to StreamCare."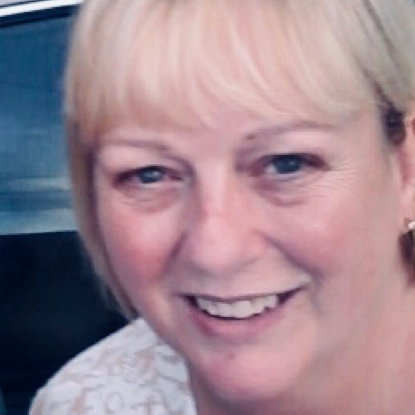 Superior Results
Maximize profitability
We deliver unparalleled financial performance by never marking-up medication costs and maintaining industry-leading reimbursement rates.
No more middlemen
Our proprietary technology allows us to keep the intricacies of billing, collections, inventory management, and compliance reporting under one roof; never sacrificing margin to middlemen.
Drive better decisions
We provide you with key analytics and leverage our expertise to help you accomplish your specific goals.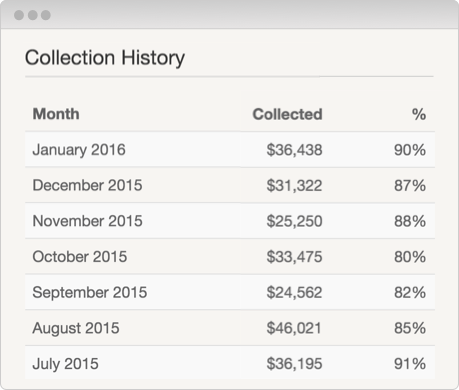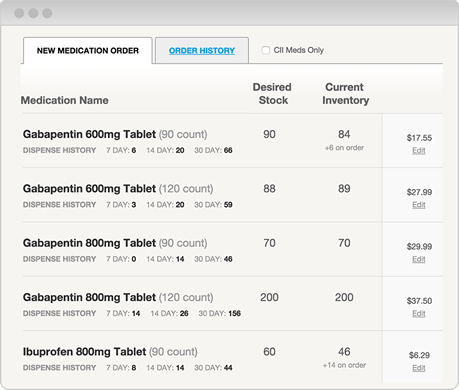 Alignment
Make allies, not enemies
We align you with insurance providers by increasing script adherence, driving utilization of cost-effective generics, and delivering invoices accurately without charging inflated repack AWPs. This protects your reputation and referrals, and improves claim reimbursement.
Repackager independence
Not being tied to one repackager allows us to shop the market and consistently source medications as cost-effectively as possible.
We're motivated to collect
We're only compensated when we collect, so you can rest assured that we are motivated to maximize your claim reimbursement. If you don't benefit, we don't benefit.
Efficiency
Minimize time invested by existing staff
We pride ourselves on finding efficiencies to help you focus on patient care. We will help you optimize the return on your time investment through formulary management, work flow, and business intelligence, whether you are a single practitioner or a multi-state organization.
Seamless software
We don't put our name on third-party dispensing software and call it our own, and we don't export your data to a 3rd party billing company. Our software is seamless, removing inefficiencies, increasing data accuracy, and improving your cash flow.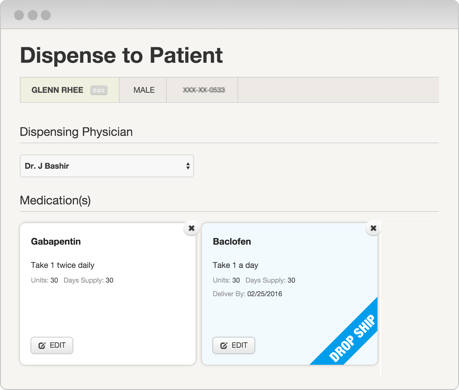 E-Prescribe

StreamCare is Surescripts Certified and integrates with any Surescripts Certified EMR. This reduces errors, eliminates double entry of data, and qualifies you for a meaningful use credit as defined by the HITECH Act.

Inventory Management

We help you create a formulary specific to your practice, ensure that you maintain adequate inventory, and monitor expiration dates. All medications are properly labeled and packaged by a VAWD accredited facility in compliance with DEA and FDA regulations.

Billing and Collections

Our proprietary software leverages years of experience in maximizing workers' compensation claim reimbursement. We refuse to charge inflated repack AWP's. This further aligns us with insurance providers strengthening our reputation and yours.

Regulatory Compliance

We track the NDC, lot number, and expiration date of every medication ordered and dispensed. Our software also ensures that all of the state-specific compliance reporting is filed accurately and timely on behalf of your practice.

Personal Training and Support

We provide the most simple, user-friendly dispensing solution possible and our clients have direct access to our team at all times. Initial training can be completed in an hour and dispensing to patients typically takes less than 60 seconds.

Equipment and Supplies

All the necessary equipment and supplies are provided at no expense to our clients. This includes the software, bar code scanner, storage cabinets, printer and labels.